Standard Expenses
Standard Expenses provides an easy to learn and easy to use solution to help with processing your expense claims.
Feature list
Record your Expense Claims
Process Personnel Payments
VAT handling
Expenses Journal and Personnel Payments Journal Reporting
Design your own Expense Claim document layout and give it a special touch with your company logo and customise all other documents that Standard Expenses produces for you.
Standard Expenses is a part of the award-winning Enterprise family of solutions from HansaWorld.
You can upgrade and keep your data to get:
Multiple companies
Multi-user environment
Integrated CRM
Clients for Windows and Linux
Mobile access for reporting and key roles for iPhone and iPad
Verticals including: POS, Job Costing, Restaurant and Hotel
Download full version from Mac Appstore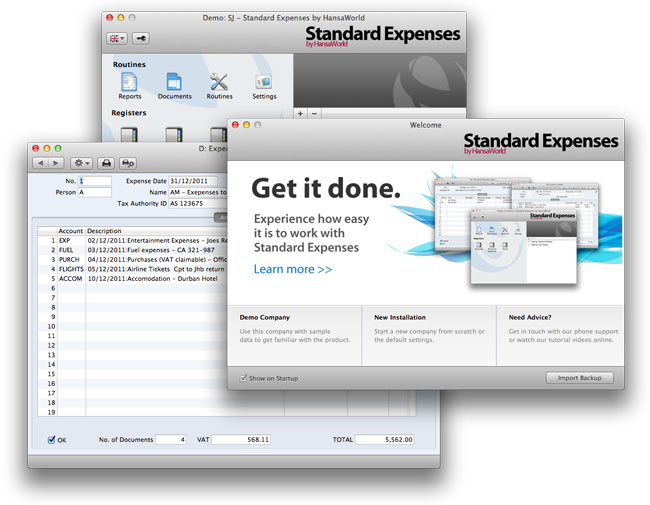 Back