Standard Rentals
Ideal solution for rental companies. As well as one-off rentals, it supports charging for services on a regular recurring basis.
Feature list
One-off, daily, monthly, quarterly and annual billing
Open-ended and fixed-length rental contracts
Create and print invoices in batches
Cancel, renew and update rental contracts in batches
VAT handling
User-definable stationery
Customer Statements and Debtor List
Design your own invoices and give them a special touch with your company logo. Besides that, you can customise all other documents that Standard Contracts prints out for you.
Standard Expenses is a part of the award-winning Enterprise family of solutions from HansaWorld.
You can upgrade and keep your data to get:
Multiple companies
Multi-user environment
Integrated CRM
Clients for Windows and Linux
Mobile access for reporting and key roles for iPhone and iPad
Verticals including: POS, Job Costing, Restaurant and Hotel
Download full version from Mac Appstore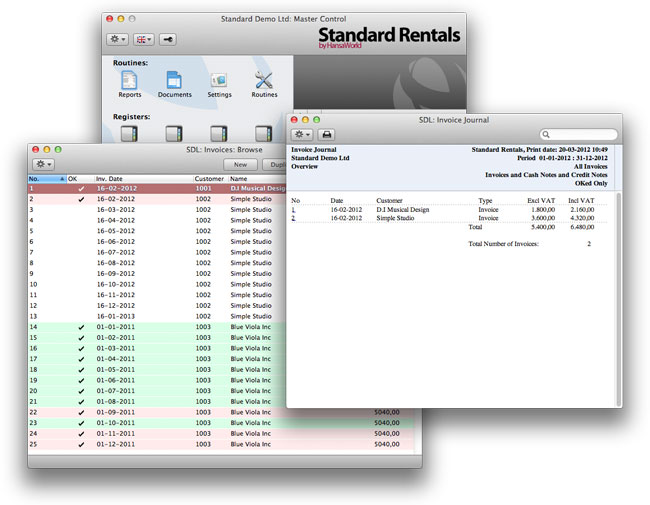 Back